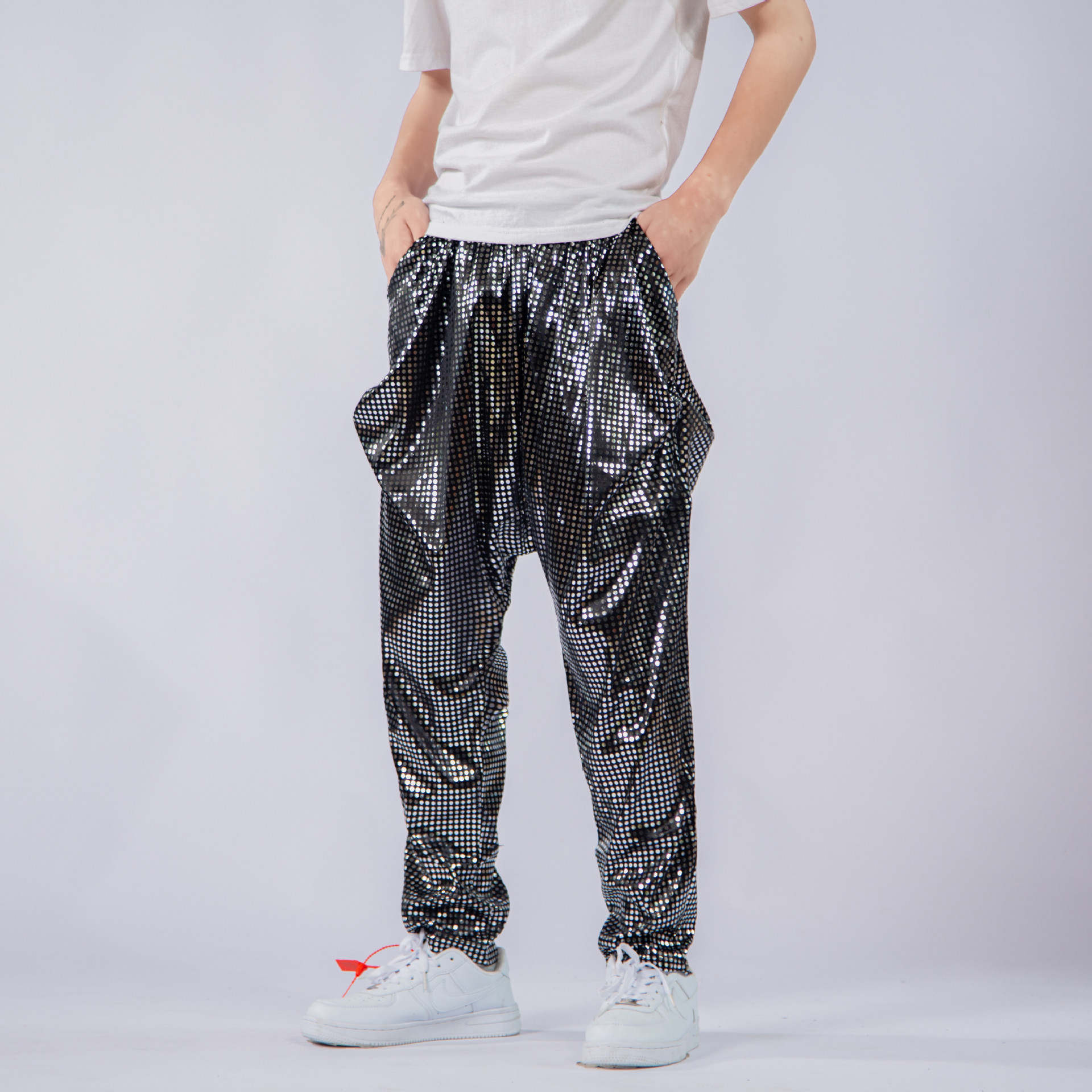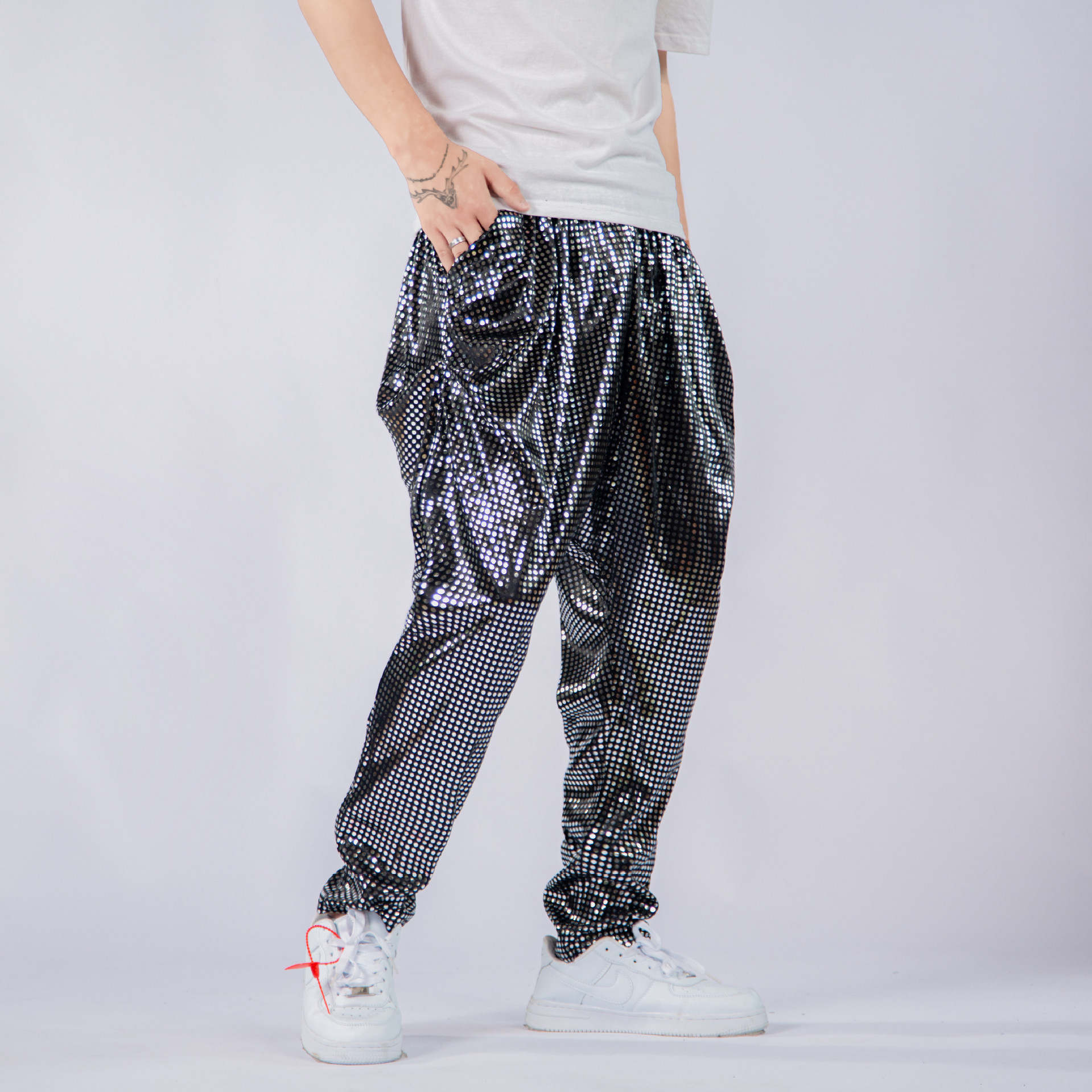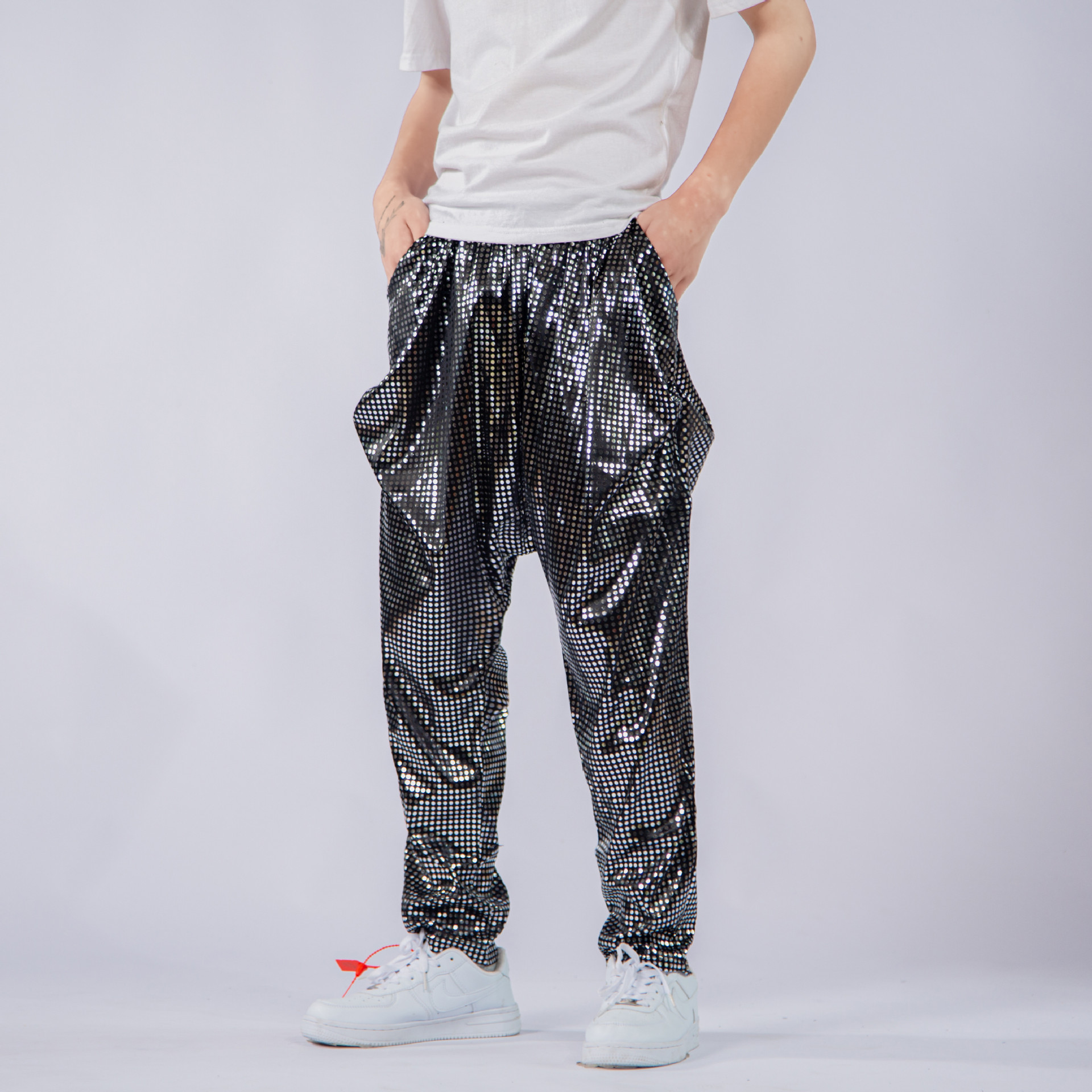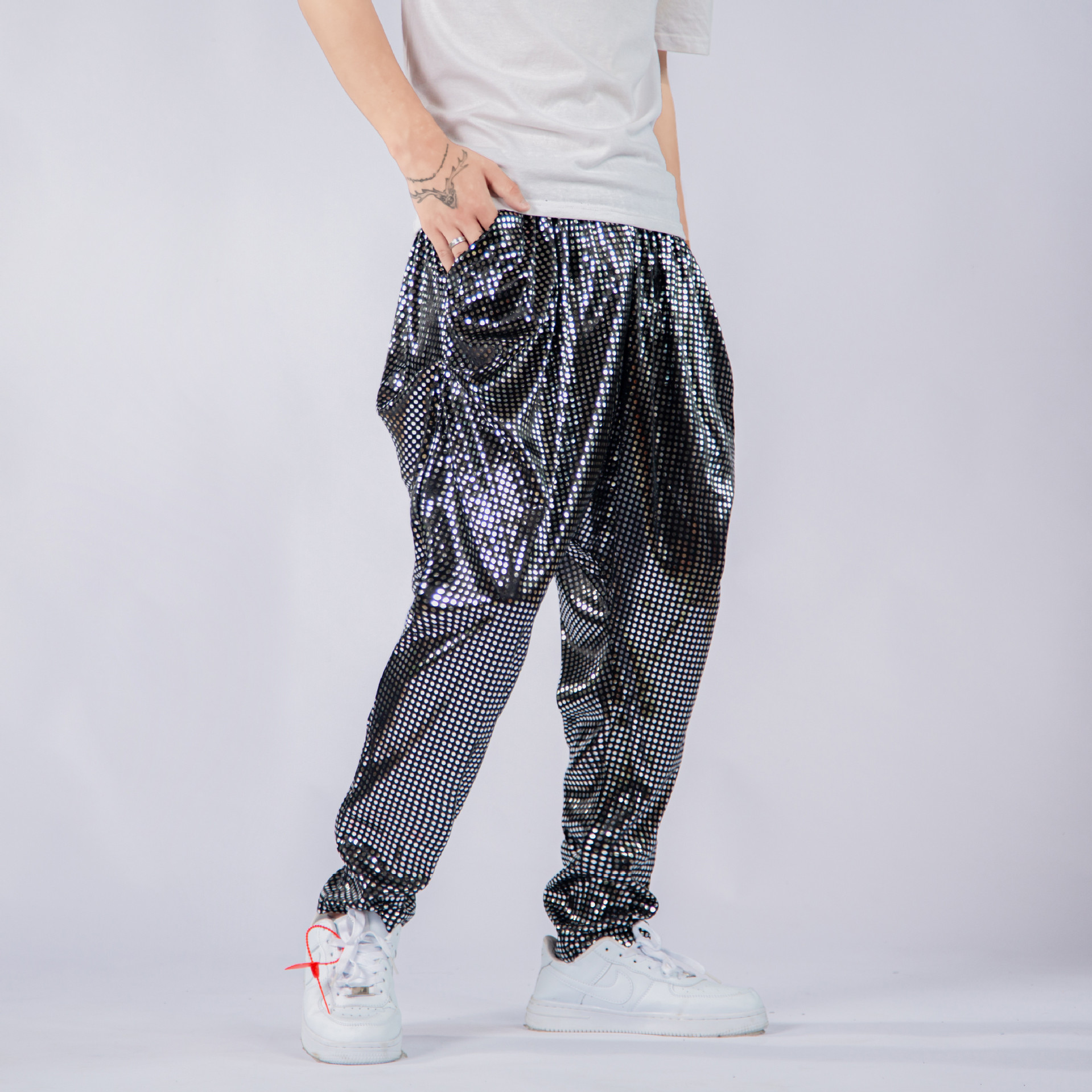 Black Men's Sequin Pants
description

These Black Men's Sequin Pants are one of a kind outfit that you can wear at any event. The fabric is soft and comfy making it the perfect time of year to wear these pants. Style these pants with a sequin top, some heels and a clutch for a fancy night out or dress them down with sneakers, crop top or blazer for the day and be irresistible wherever you go! The perfect Black Men's Sequin Pants so you do not go unnoticed.

Wash and Care Instructions: Dry clean only, do not bleach, do not iron, and tumble dry on low.
shipping

Free shipping for orders over $49

You can choose the shipping method during checkout:

Standard shipping: $7.99

Arrives 7-15 business days after the production time

Express Shipping: $29.95

Delivery 4-6 business days after the production time
Welcome to Sequin Pants Shop
Nice to see you here. Please accept our warm greetings. You can find a wide variety of sequin pants in our Sequin Pants Shop. Sequin is one of those attention-grabbing fabrics that people can't help but love. When chosen carefully for certain settings, and paired with complimenting items from your wardrobe, you can make a pair of sequin pants into your favorite trend-setting fashion piece. Sequin pants are a classic piece that every woman should have in her wardrobe. With your slim and tall look, you are sure to be a head-turner in these super sexy sequin pants!
What's in Sequin Pants Shop?
Sequin Flare Pants: Flaunt your body with these sequin flare pants! The flare cut and sequin detail make these pants very versatile and perfect for festivals, clubs, and more. These pants will make you feel like a superstar when you wear them to any event.
Sequin Wide Leg Pants: You're going to need some of these. With a wide leg and sequin overlay, these stunners are the perfect fit for any party. Pair them with a crop top, heels, and a boho sweater for that perfect look! Our sequin wide leg pants are so comfy, you'll forget you're even wearing them!
Black Sequin Pants: The perfect party attire, these black sequin pants are perfect for any formal event in your life! Be it a glamorous night out or just hanging out at home. It's a timeless piece that'll never go out of style. Wear them with a black sequin blouse, matching heels, and a bold necklace to make you look like a celebrity.
Can You Wear Sequin Pants to Work?
Don't avoid sequins for the office. They work just as well on office attire as pin-stripes and checks, as long as you keep our simple tips in mind. So add some sequin items to your work wardrobe and breeze through your day, knowing you look your best.
4 Tips for Wearing Sequin Pants
1. Keep the rest of your outfit sequin-free.
Wherever you wear sequins on your body, it tends to be the area that gets all the attention. So for sequin pants, you want to keep your top, shoes, and accessories sequin-free to avoid wearing a visually overwhelming outfit.
The only exception to this tip is a holiday outfit; you can pull off tiny amounts of sequin, like a bit of sequin lining on a blouse or some heels, or a small sequin handbag, for a Christmas or New Year's party.
2. Pair tight sequin pants with a flowing blouse and heels for the holidays.
Find a pair of form-fitting black, gold, or rainbow sequin pants and wear them with a flowing black silk top for a sophisticated holiday outfit. Your top can be sleeveless or long-sleeved, just make sure it's loose and made from flowing fabric.
Finish this outfit off with a pair of your favorite black heels and a small black handbag.
3. Try flowing sequin pants with a T-shirt and sandals for spring.
Pair your loose sequin pants of any color, especially bright or pastel colors, with a cotton T-shirt to look classy at any springtime event. Complete this look with a pair of strappy flat sandals that compliment your colors.
Make this outfit a bit dressier by wearing a flowing light-colored button-down blouse instead of T-shirt.
4. Pair sequin leggings with an oversize sweater for casual daywear.
Combine a solid dark color of sequin leggings with some flat sneakers to wear anywhere you like. Add an oversized sweater and a knit cap for the best effect.
A soft sweater will create a nice textural contrast with your sequin pants.
Complete this outfit with a pair of sunglasses for a cool casual look.
Instead of an oversized sweater, try a white T-shirt and bomber or denim jacket.
Our Mission - Sequin Pants Shop Promises
Customer First: If you have any questions, please contact us. We will reply as soon as we can.
Fast Delivery: we aim to making your merchandise in your hands.
Affordable Price: We have merchandises at different prices so we are sure that you can get what you want.
High Quality: Our merchandises are durable, We believe you will purchase again.
B e Y o u r s e l v e s ! ! !